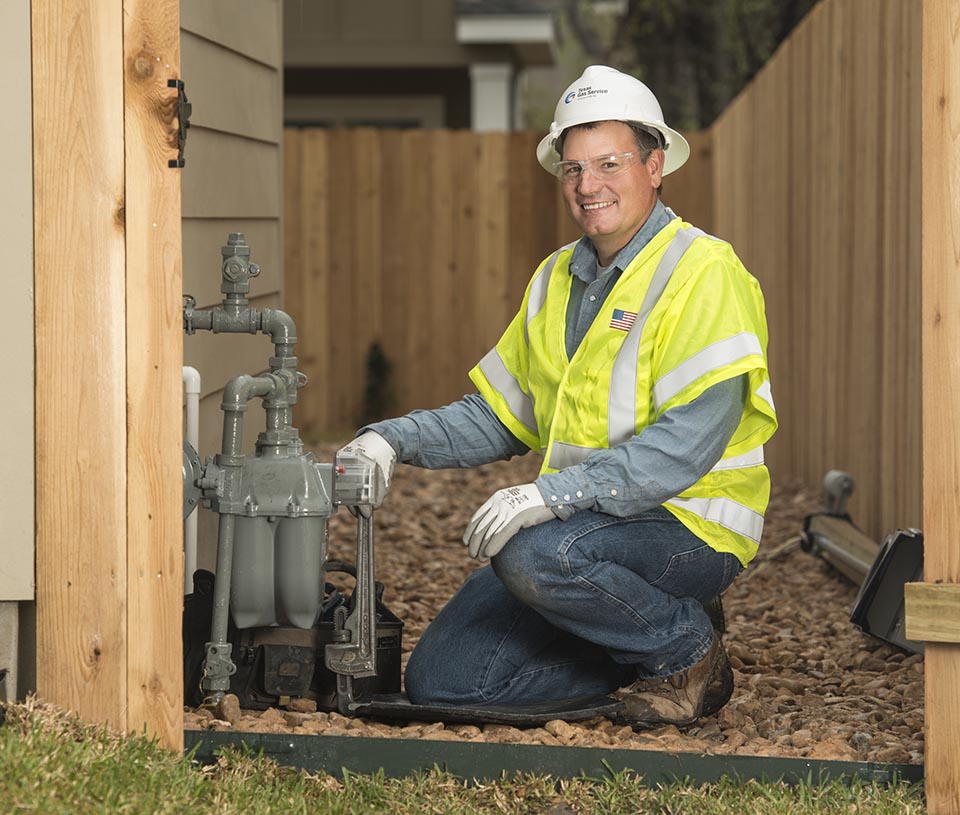 Powering Austin's Growth
Texas Gas Service is the third-largest natural gas distribution company in Texas. Located in Austin, they provide natural gas to more than 260,000 customers in the greater Austin area. Its parent company, ONE Gas Inc, is one of the largest publicly traded, 100 percent regulated natural gas utilities in the U.S.
The Texas Gas Service story began quite humbly in West Texas almost 100 years ago, when it was known as Southern Union Gas. Southern Union grew and acquired properties in Austin, El Paso, Galveston, the Rio Grande Valley, and other regions of Texas, now part of the Texas Gas Service territory. In 2003, Southern Union was renamed Texas Gas Service. The company has third generation employees and is proud to say their customers are also their families, friends, and neighbors.
The mission of Texas Gas Service is to deliver natural gas for a better tomorrow. Day in and day out, they work hard to serve their customers and communities, because a positive impact today empowers a better tomorrow.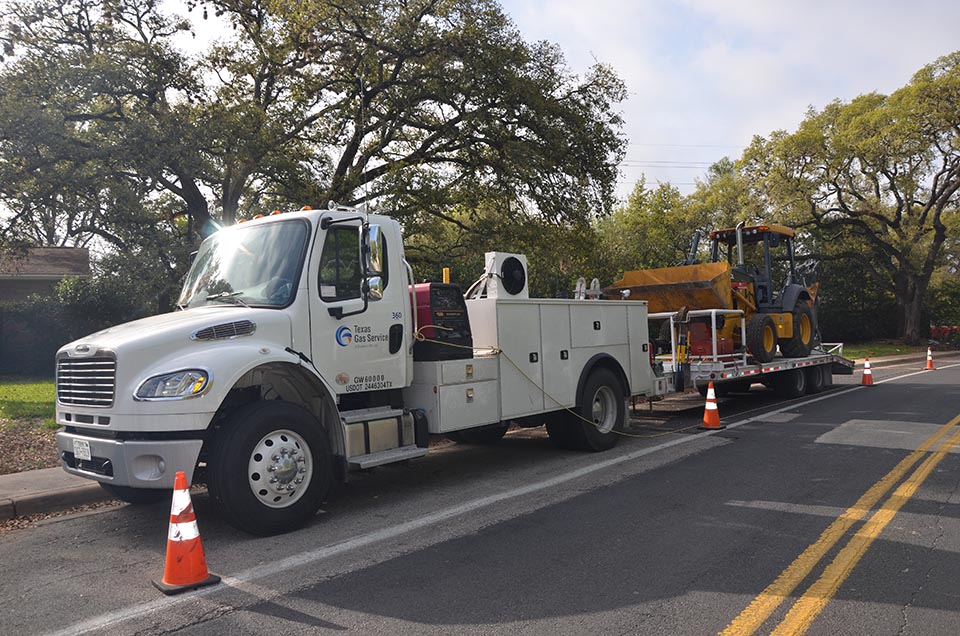 Natural Gas is Vital
Natural gas is a crucial part of our daily lives and plays a critical role in the future of energy independence. Every day, customers rely on natural gas to warm homes, cook meals, dry laundry, and take hot showers. It is also relied upon for electricity. That's right, natural gas helps lessen the load on the Texas electrical grid, which is vital due to increasing power supply demand.
Natural Gas is Sustainable and Clean
Natural gas is a clean energy source and will continue to be an important part of renewable energy solutions, such as wind and solar. Energy-related U.S. carbon emissions are at 25-year lows due to increases in natural gas efficiency and renewable energy growth. Homes are using natural gas more efficiently, accounting for only four percent of total U.S. greenhouse gas emissions.
Natural gas is truly homemade energy – domestic reserves are producing at record highs with the U.S. now a net exporter of natural gas to Mexico and Canada. Moving toward energy independence, natural gas will help strengthen national security and increase jobs for Americans – including in Austin.
Benefits of Natural Gas
Think of your favorite restaurant or home-cooked meal. Chances are the chef used natural gas to prepare those meals. Natural gas is the preferred choice for many chefs who create masterpieces in the kitchen or on the grill. Natural gas has many benefits, some of which you can taste, some of which you can feel (in a warm home or hot shower) and some that show up in your pocketbook.
Affordable – Homes that use natural gas for cooking, water and space heating along with clothes drying spend less money – on average – compared to homes using electricity for those same appliances.
Reliable – Natural gas systems have demonstrated reliability, even during challenging weather conditions, such as hurricanes.
Resilient – Use of natural gas to generate electricity has grown substantially in recent years as companies look to better manage peak energy needs. Added resiliency supports the growing trend that is expected to continue as the demand for more and cleaner energy arises.
Investing in the Community
Texas Gas Service employees volunteer with organizations such as United Way, Special Olympics, Habitat for Humanity, Helping Hands Homes and Ronald McDonald House. And, for more than 20 years, their employees have delivered meals for Meals on Wheels and More.
Austin employees serve on the boards of important civic and non-profit organizations, such as the Greater Austin Chamber of Commerce, Downtown Austin Alliance, Greater Hispanic Chamber, Network of Asian American Organizations, Leadership Austin and Caritas of Austin.
These efforts extend beyond volunteering and include financial contributions — both as a company and individually. The ONE Gas Foundation makes grants to non-profit organizations, most recently, to the Boys and Girls Clubs of Austin, St. Edward's University, The Trail Foundation, and the Austin Parks Foundation. The philanthropic arm also matches employee contributions.
Outreach Programs Within the Community
Established in 1993, their Energy Efficiency Program was one of the first natural gas programs in the country. The Program, in partnership with the City of Austin and Austin Energy, offers customers and homebuilders rebates for high-efficiency natural gas appliances and energy-saving home improvement measures. In 2018, Texas Gas Service issued more than $2.28 million in incentives to qualifying customers.
Annually, the company provides almost $400,000 of free natural gas equipment to low-income and elderly customers in need. They also partner with community agencies to provide energy assistance to senior citizens, individuals with disabilities, and those whose immediate financial resources simply cannot cover home-heating expenses through Share the Warmth.
Additionally, they support public school foundations across Texas to fund grants that help teachers equip classrooms with the latest technology and create programs to prepare students for the future, including the Austin Ed Fund, which supports the Austin Independent School District.
Safety is Key
Safety is the top priority of Texas Gas Service. They continuously improve the safety of their system and work to educate customers through multimedia channels, live events, and media outreach. Keeping gas in the pipe reduces the number of incidents and helps to keep customers, communities, and employees safe and warm.
Texas Gas Service is proud to serve Austin and looks forward to a better tomorrow for everyone.