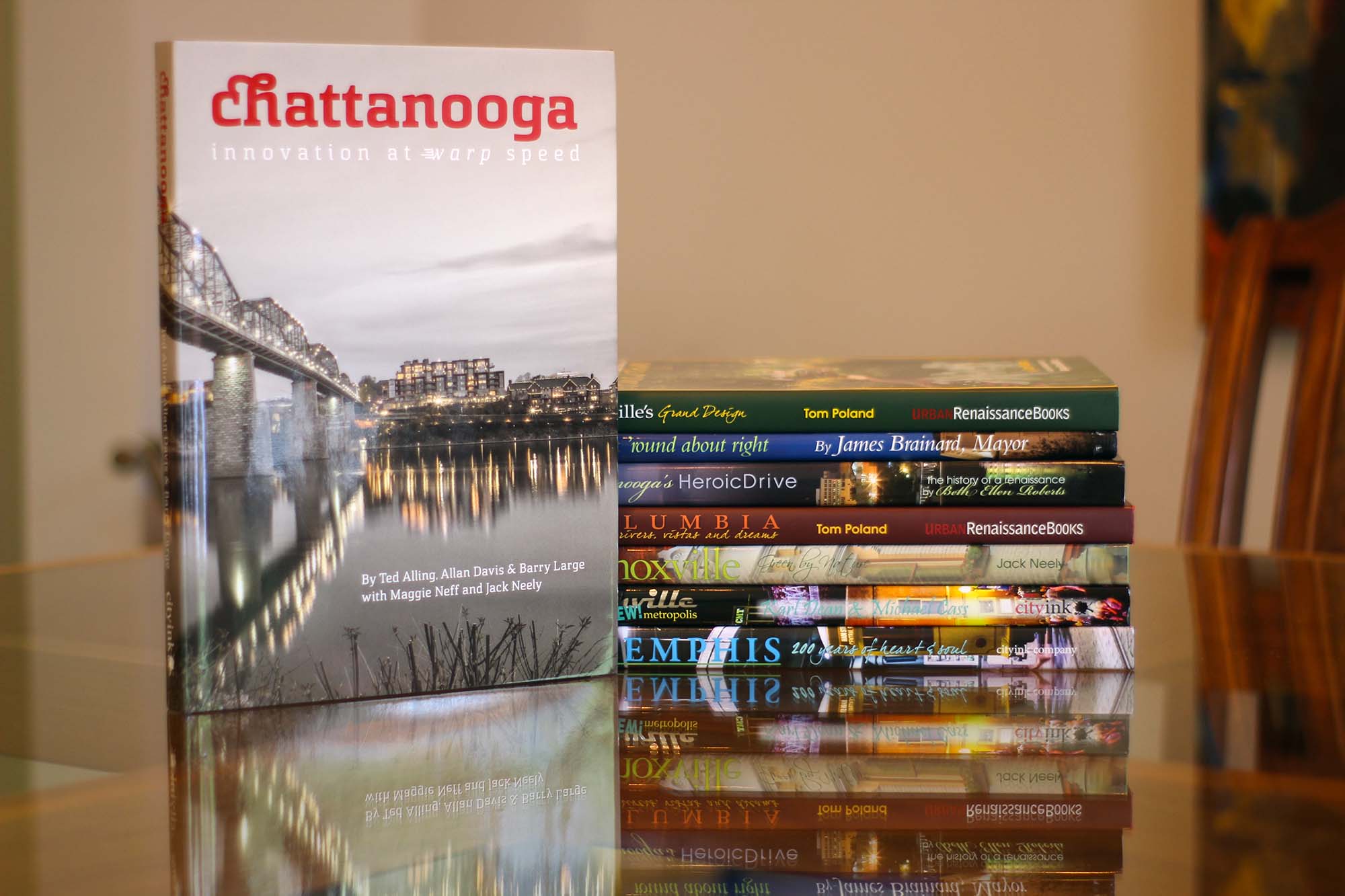 Chattanooga: innovation at warp speed
By Ted Alling, Allan Davis, & Barry Large

The birthplace of tow trucks, Coca-Cola bottling, and miniature golf, Chattanooga after the turn of the 19th century was a city alive with entrepreneurial spirit. But after several decades of leading the nation's manufacturing as the "Dynamo of Dixie," the river city found itself suffocating under the weight and smog of the very industry that had supported it so long. Famously named the "Dirtiest City in America" by esteemed journalist Walter Cronkite, Chattanooga had hit a low point. But by the early 2000s, the mid-sized city was turning itself around and attracting a new kind of innovator.
Today, boosted by its implementation of the country's first gigabit-speed Internet, Chattanooga is transforming into a technology and innovation hub attracting creative talent and startups from all over the world.
Chattanooga: innovation at warp speed tells the story of how, in a brief period of time, Chattanooga exploded its entrepreneurial landscape and made a name for itself among startup-friendly cities five times its size. Illustrated by vibrant photographs and interviews with city and community leaders, the book offers a reflective look at the city's reinvention -from the cultural and recreational Renaissance of the 1990s, to the rise of the Gig, to the development of an entrepreneurial ecosystem anchored by a unique blend of private, public, and nonprofit support.
The publication also explores the city's newly formed Innovation District and programming that trains adolescent and adult entrepreneurs and creative thinkers. Coupled with its renewed reputation as a tourism and outdoor adventure destination, Chattanooga seems primed to maintain its momentum.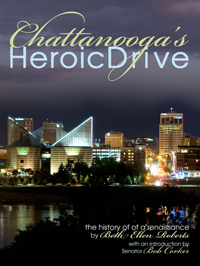 ---
Read the ebook
Purchase
---

Chattanooga's Heroic Drive (2009)
By Beth Ellen Roberts with
Bob Corker