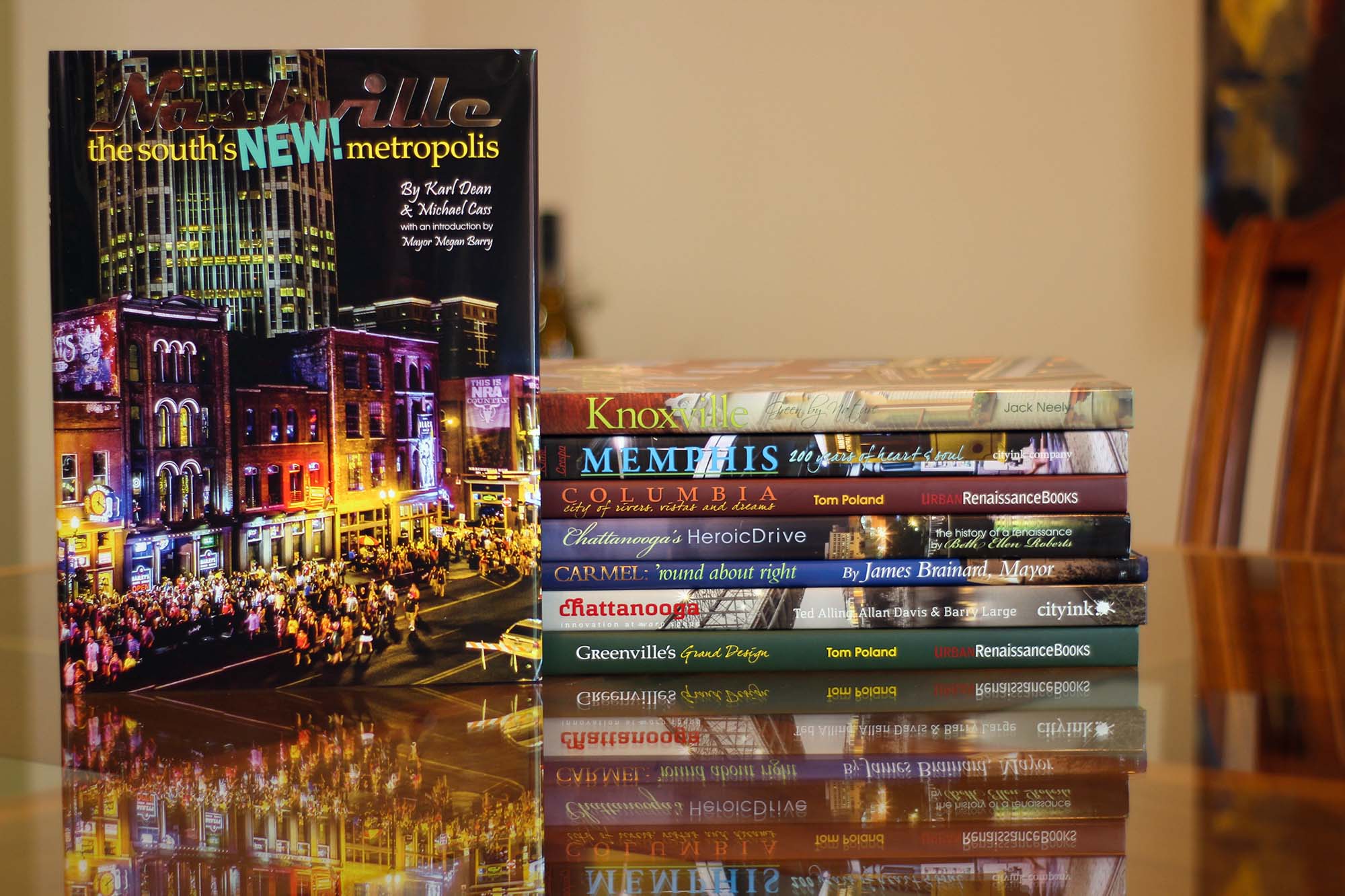 ---
Nashville: the south's NEW! metropolis
Former Nashville mayor Karl Dean narrates the story of Nashville's dramatic rise from regional capital to burgeoning metropolis. Along with veteran journalist and mayoral speech writer Michael Cass, and an introduction by mayor Megan Barry, Dean examines the transition of the Music City over the last three decades.
Nashville has long been synonymous with honky-tonk dives and country music. However, many outsiders will be surprised that the city boasts new world-class art, museums, architecture, public spaces, and sports venues.
Celebrating a city that is spreading its wings, Nashville: the south's NEW metropolis showcases the Tennessee capital city as it embraces its historic roots while evolving into a metropolitan mecca.
Once known primarily for its siren songs drawing eager and hungry pickers and singers to Music Row, Nashville is now a city defined by progressive growth in the areas of business, education, and sports — while never letting go of its appeal to music-makers and music-lovers of every genre.
Accompanying the text are breath-taking full color photographs that affirm the city's natural beauty and prove that progress hasn't affected the thing that has most defined and permeated this city for nearly a century: music. The balance was not accidental but came about through thoughtful planning and careful attention to simply making the good things even better.
Former Mayor Karl Dean and journalist Michael Cass relate the story of the Music City's emergence as one of the best places in the nation to live, work, and play. Featuring interviews with notable Nashville residents — each page supported by photography — this book documents the city's phenomenal growth over the last decade.
Much more than a photo-journal celebrating this vibrant cityscape, the book launches a discussion into the community's commitment to shaping a future that accommodates it's expanding international profile while maintaining it's homespun sense of self.