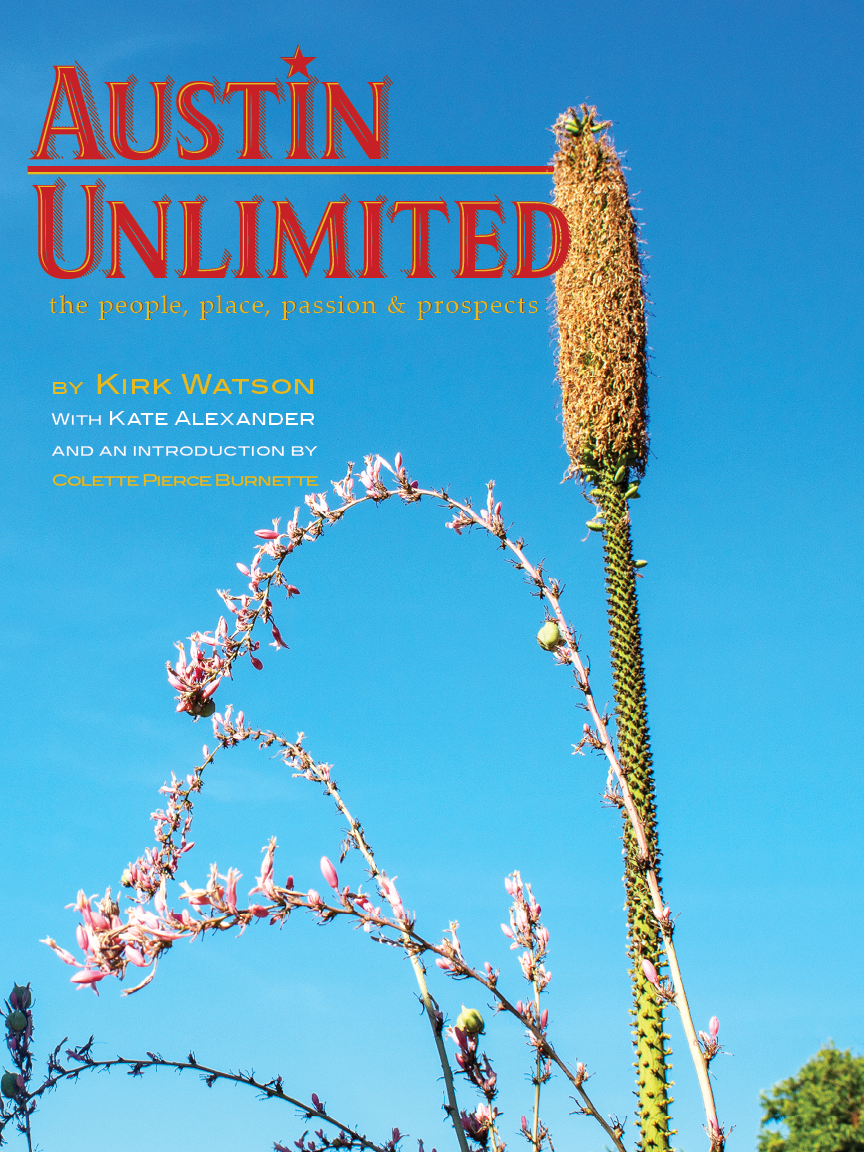 ---
Read the ebook
Purchase
---

New for January 2020: Austin Unlimited
We all know Austin is a great place to live. In Austin Unlimited Senator Kirk Watson visits the people, places, and events that have transformed this historically lovely place into a community known worldwide for the warmth of its culture and innovations of its eclectic citizens. The work will celebrate the heroic individuals, corporations, and institutions whose combined insight and actions are shaping the community's continuing rise on the world stage.
The interviews and research for this landmark review of the city's charm and assets will ensure that it is a touchstone for understanding how to best husband the city's resources for the future.
Vividly illustrated with photography and artwork, the narrative also includes a photo-journal section documenting the city's unique style.