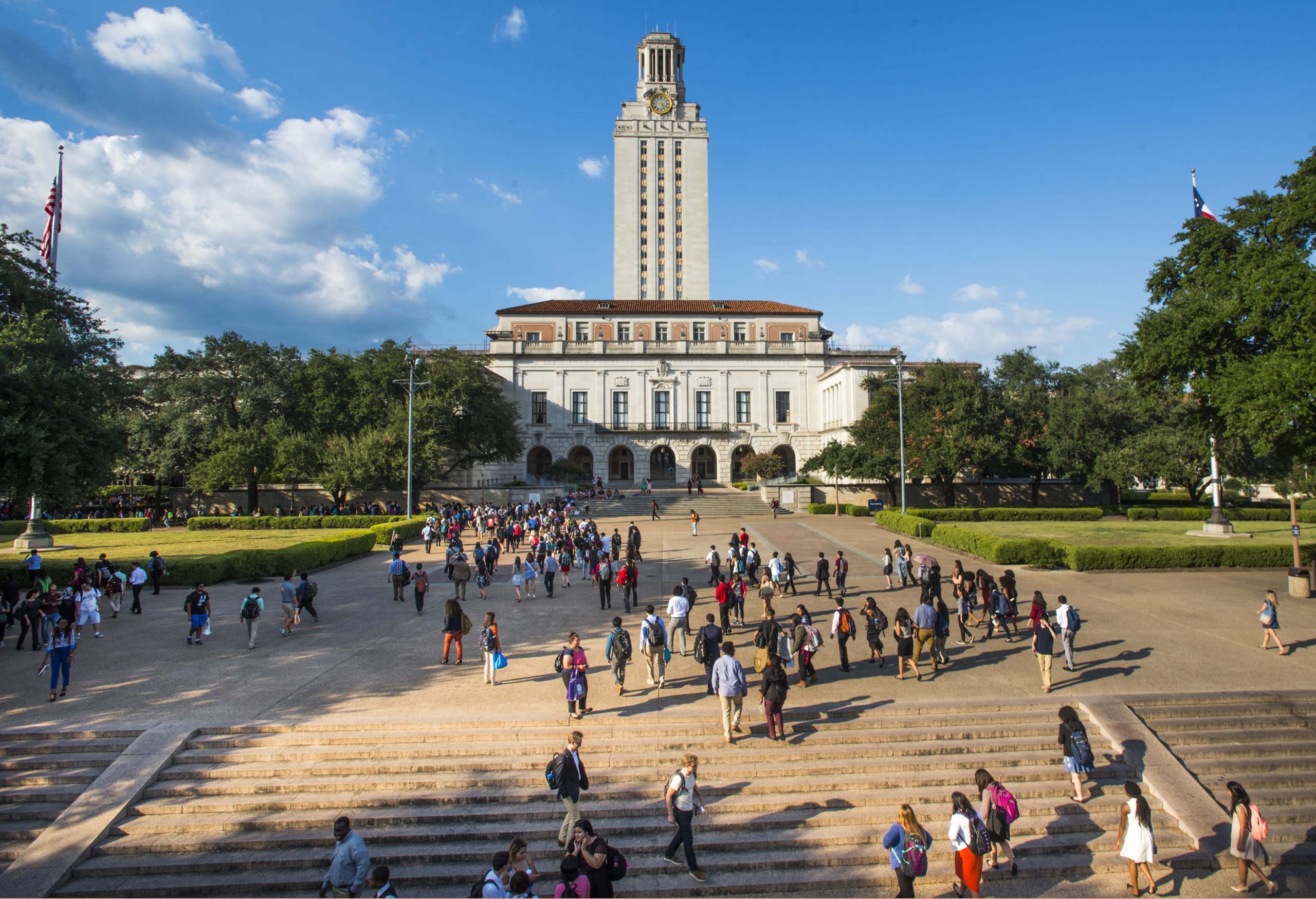 Changing the World
On the morning of September 15, 1883, The University of Texas at Austin opened with one building, eight professors, one proctor, and 221 students. Though small in stature, the new school had an ambitious mission—to change the world.
It has done exactly that.
The flagship institution of the University of Texas System, UT Austin today is a world-renowned higher education, research, and public service institution ranked among the 40 best universities in the world. The university serves more than 51,000 students annually through 18 top-ranked colleges and schools.
A recognized leader in the fields of energy, computing, entrepreneurship, and national security, the university's graduate programs in accounting, petroleum engineering, geology, Latin American history, and sociology of population rank No. 1 in the United States. UT is among the top producers of doctoral degrees in the nation, and its faculty and alumni have won Nobel Prizes, Pulitzer Prizes, MacArthur Fellowships and many other honors. It has produced dozens of Fulbright, Rhodes, Marshall, and Truman scholars.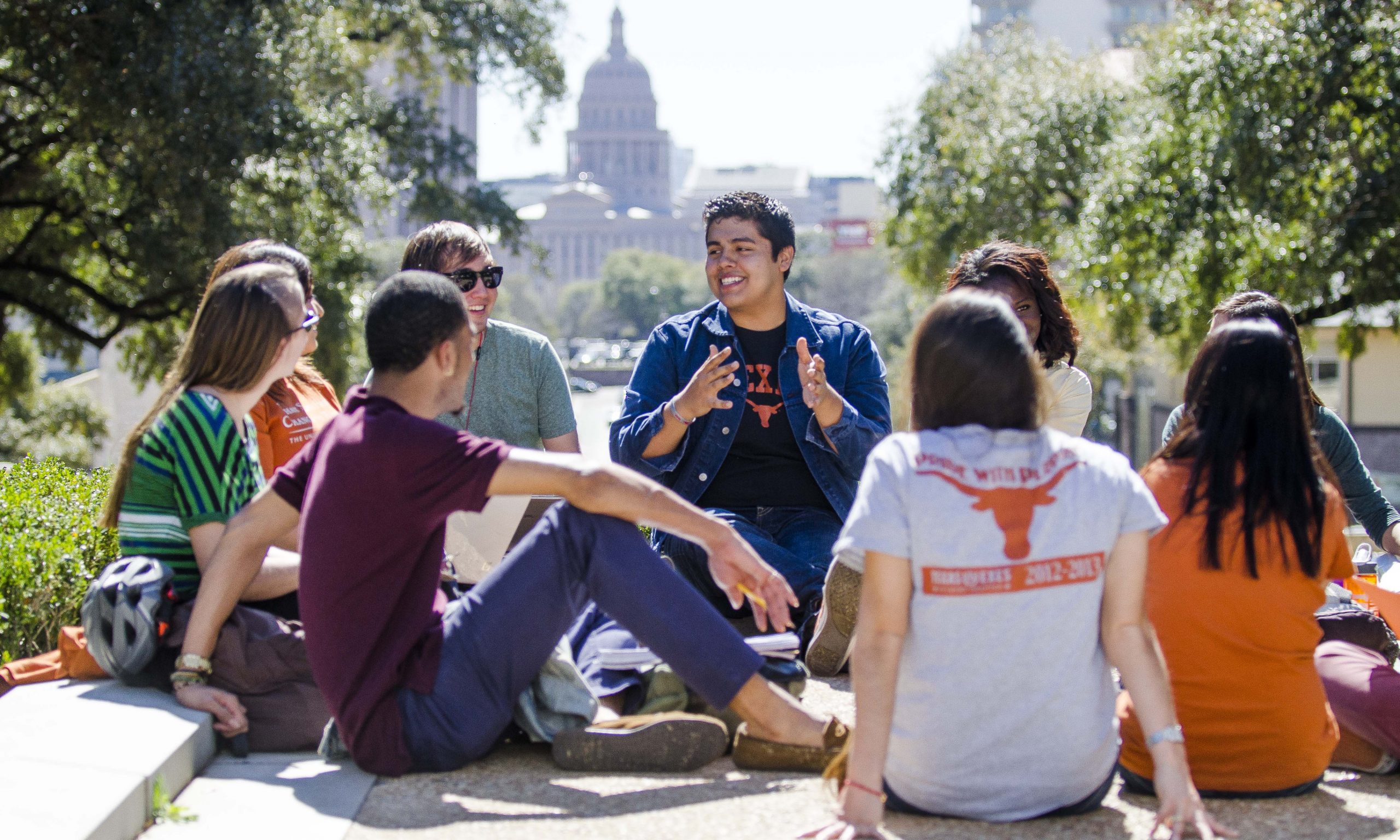 Growing with Austin
The university was signed into law by Governor Oran Roberts and was located in Austin by a statewide vote. From the original 40-acre tract set aside by the Legislature, UT's Main Campus now stretches across 431 acres near downtown with more than 150 buildings encompassing upwards of 18 million square feet of space. In addition, there is the even larger J.J. Pickle Research Campus in north Austin, the Lady Bird Johnson Wildflower Center in south Austin, the McDonald Observatory in west Texas, the Marine Science Institute in Port Aransas, and several cultural and historic sites across the state.
By law, 90 percent of each freshman class must be Texas residents, but the student body typically includes residents from all 50 states and more than 140 foreign countries. Aside from state government, UT is the largest employer in Austin with almost 18,000 full and part-time employees, 3,300 of whom are faculty members, and 11,800 part-time student employees.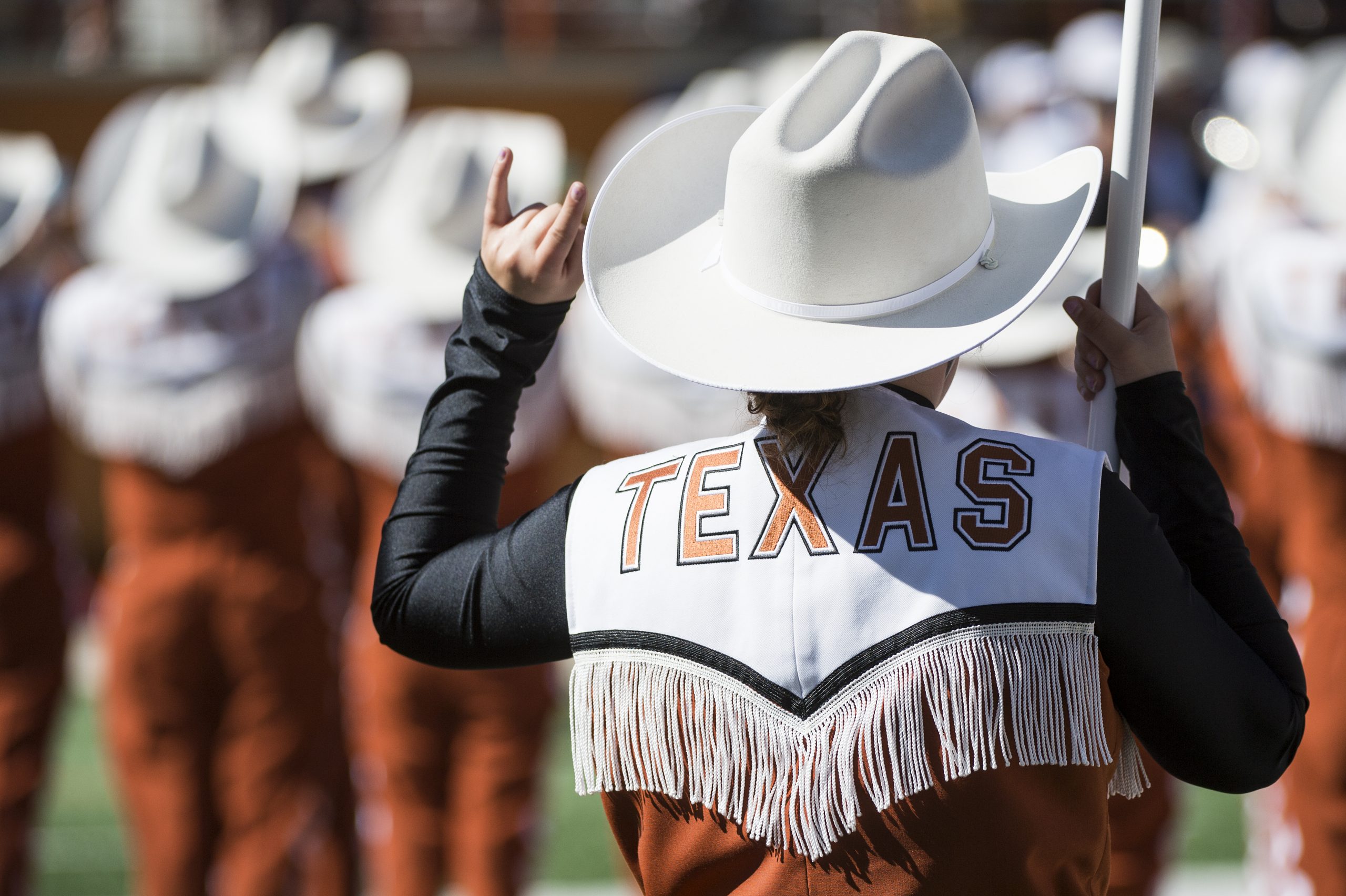 A Focus on Students
UT supports students through 15 career centers, more than 400 study-abroad programs, student success initiatives, and more than 1,300 student organizations. Its four-year graduation rate is nearly 70 percent and its six-year graduation rate is more than 85 percent.
The new Texas Advance Commitment completely covers tuition and fees for students from families that earn up to $65,000 a year with financial need, and provides some assured tuition support to students from families with incomes of up to $125,000 who have financial need.
Students are drawn into the inescapable "Longhorn Tradition" from their earliest days on campus. For some, it is the roar of the burnt-orange crowd on an autumn football Saturday in storied 100,000-seat Darrell K Royal-Texas Memorial Stadium. UT student-athletes, now competing in the Big XII Conference, have won more than 50 national championships and 130 Olympic medals.
For others, it's finding that peaceful spot for studying tucked away in a library full of literary treasures, including a Gutenberg Bible and other rare books, manuscripts, photographs, artworks and artifacts from natural history to pop culture in eight museums and 17 libraries.
For many, it is the solemn pride felt in singing "The Eyes of Texas." Written by two UT students and adopted as the university's alma mater in 1903, the song embodies the spirit of the students, faculty, and staff of The University of Texas at Austin.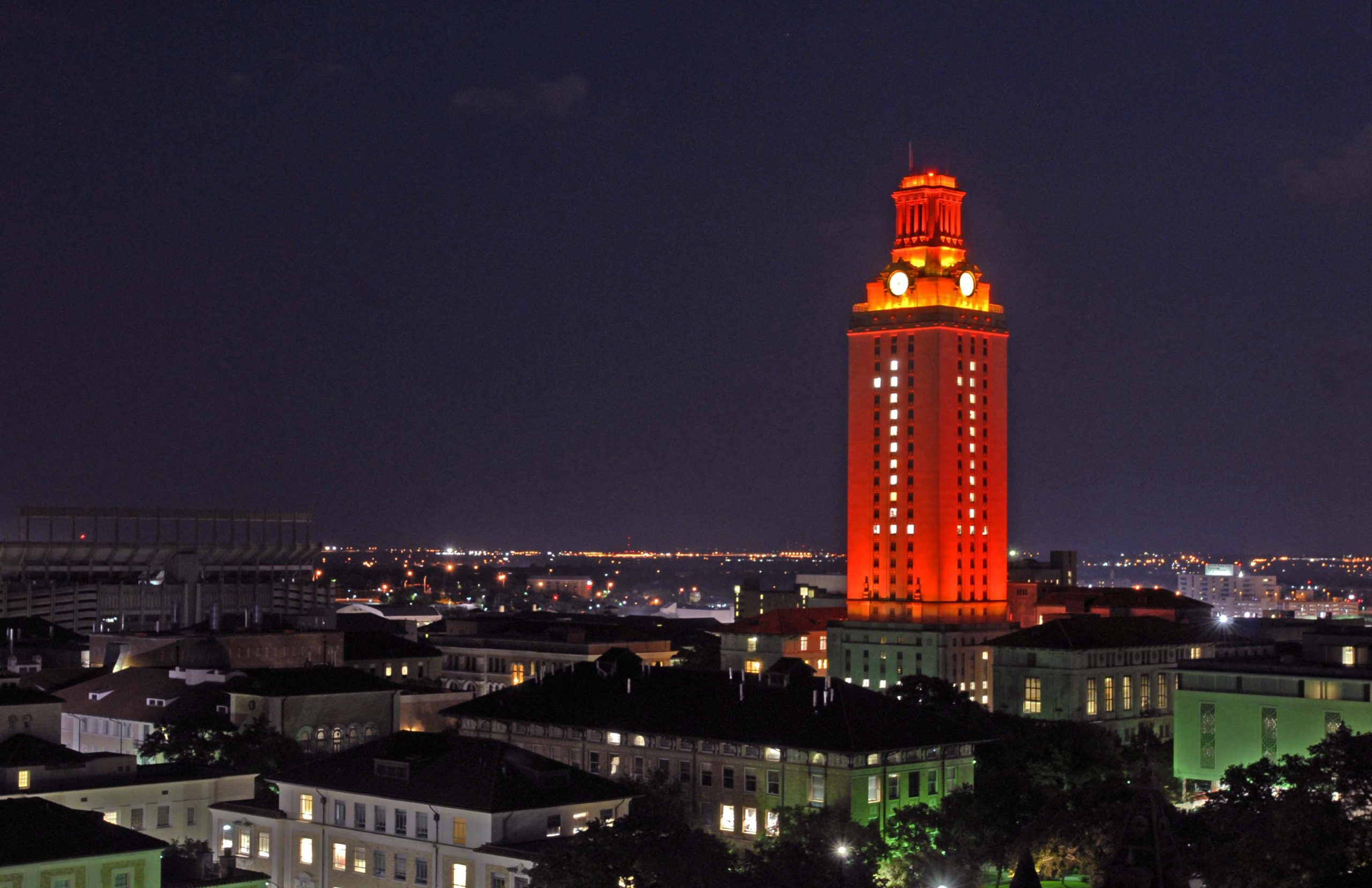 A Focus on Community
As a member of the Austin community, UT takes great pride in the role it plays in improving the quality of life in the region and creating a vibrant Texas. In 2016, Texas became the first major U.S. university in 50 years to open a new medical school when the Dell Medical School welcomed its first class. It is impossible now to envision Austin without UT Dell Med and its focus on improving public health in Travis County and transforming health globally.
The University of Texas Elementary School is a charter school allowing East Austin students to benefit from UT students and faculty. Additionally, UT works to improve k-12 education, and its UTeach teacher certification program, focusing on secondary mathematics, science, and computer science teachers, is a nationally recognized model.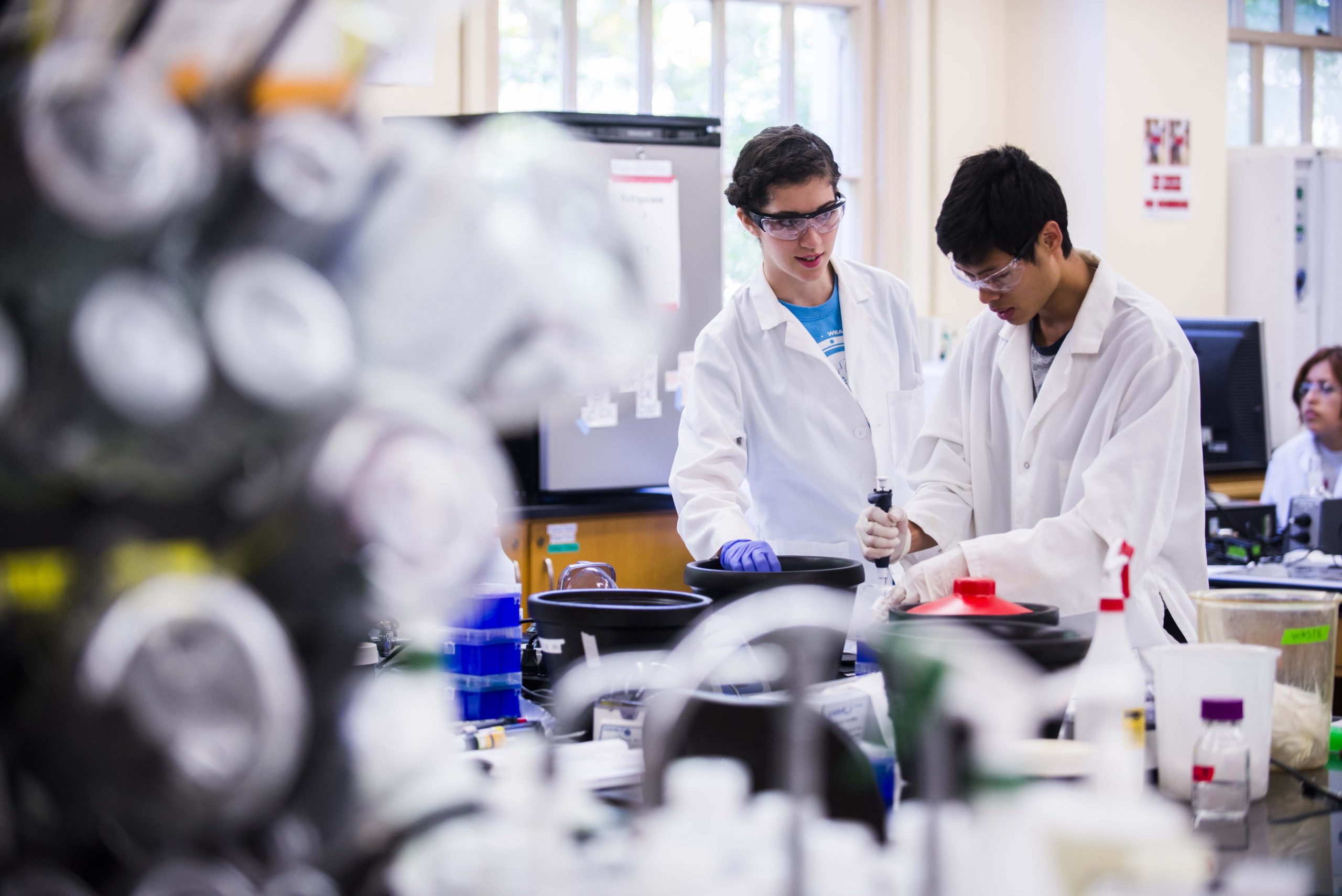 A member of the prestigious Association of American Universities since 1929, UT attracts more than $650 million annually for research. Through a succession of large grants from the National Science Foundation, UT has built a series of the fastest supercomputers for open research, including Frontera, the most powerful supercomputer at any university in the world. The Department of Defense has designated UT's Applied Research Laboratories as one of five University Affiliated Research Centers, and the university is a major collaborator with the Army Futures Command with partnerships in robotics and assured positioning.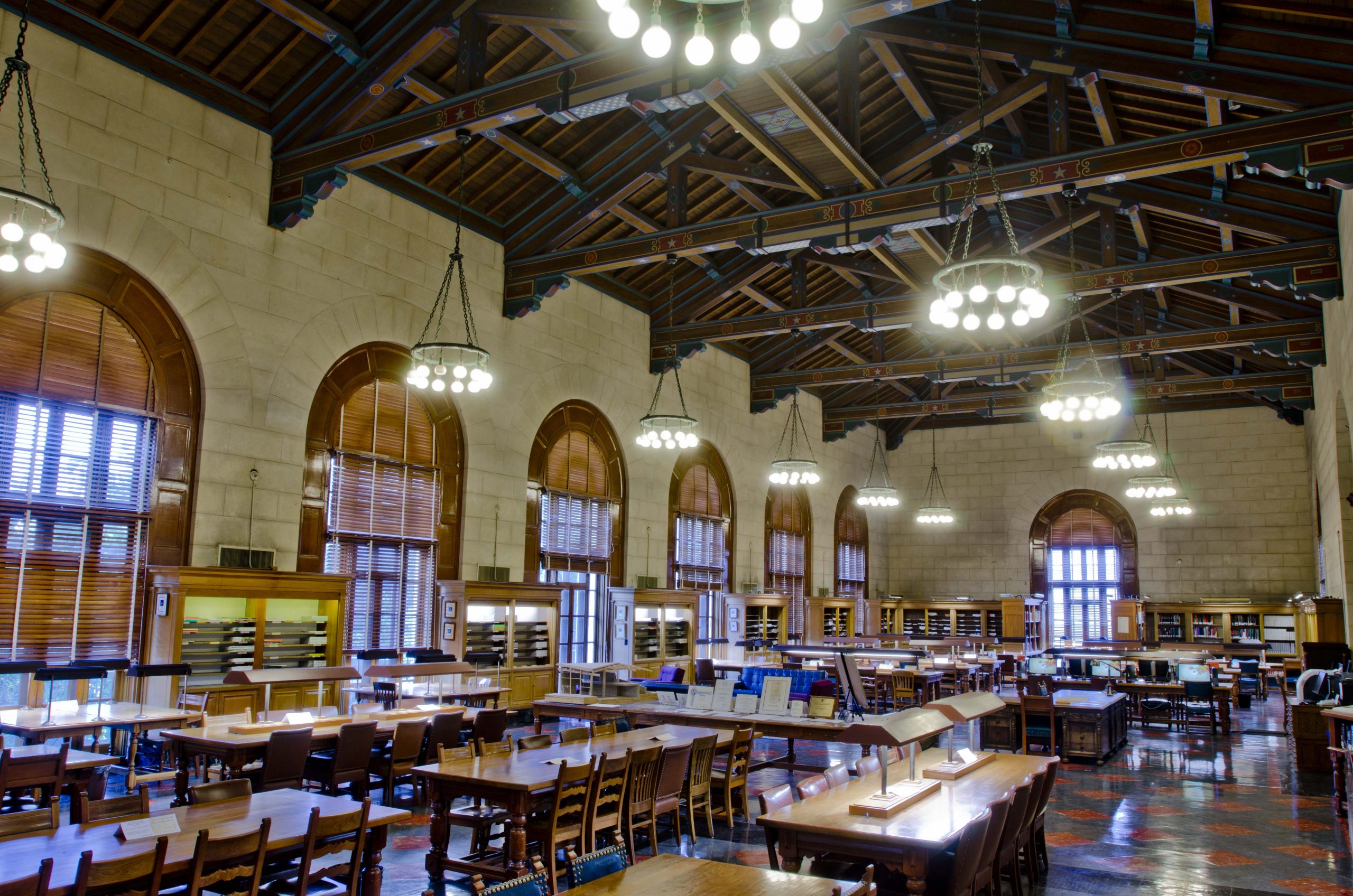 More than 900 freshmen participate each year in the Freshman Research Initiative in UT's College of Natural Science. The program is a shining example of what studying at a top research university can mean for students from the very start of their college careers. The university believes that giving undergraduate students an authentic research experience is key to their development.
"At The University of Texas, we continually strive to reach our own potential, and we do that by unlocking the potential of all who come here to teach, work, and learn," says President Gregory L. Fenves. "That's how we rise to the heights we are capable of and live up to those six words that define us – what starts here changes the world."
utexas.edu