Service – Integrity – Safety
The six service awards for safety and excellence prominently displayed on the wall of the Memphis headquarters office of Power Transport do much more than decorate the room. "Those awards from FedEx identify who we are and what we are constantly striving to do," states Tony Maranise, principal and CEO of Power Transport. "For six consecutive years, FedEx has honored us with those awards for providing them with on-time delivery and exceptional service. They are the result of the passion we have for what we do and the integrity and pride that are the cornerstones of our business."
Maranise and his partner, Mitchell Spurlock, founded their business in 2013, but their personal relationship goes back to their days at Bishop Byrne High School in Memphis. While each had ventured down different career paths afterwards, they reunited in 2012, and, over dinner, discussed going into business together.
"I began my own trucking brokerage firm in Memphis in 1997," Maranise relates, "after having spent years in the industry. Mitch had been a founding board member of Triumph Bank. We decided to launch our new venture by folding my firm into our new partnership and purchasing the assets of three other trucking firms to form Power Transport. It's been a great working relationship."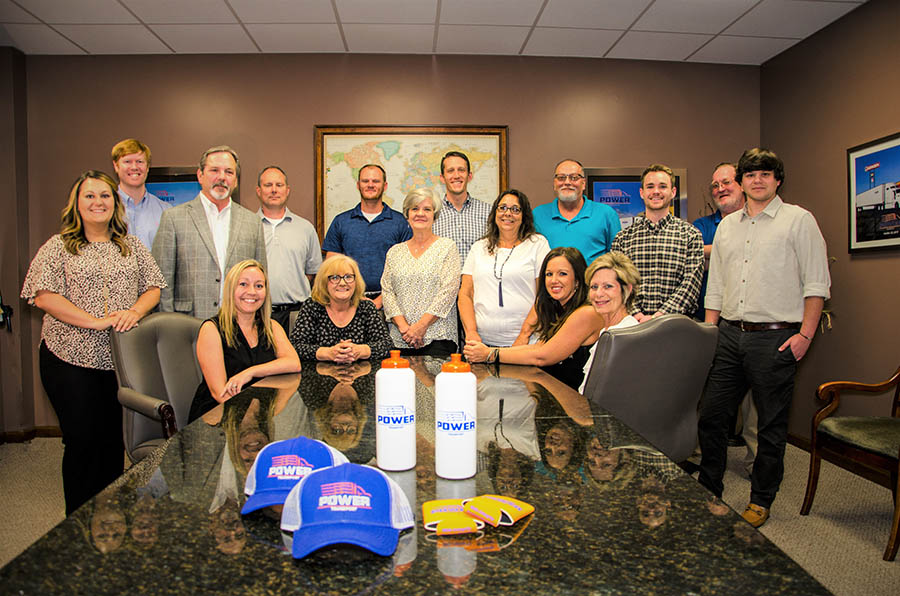 A Common Goal
Maranise's assessment may be an understatement. The business concept that came to life on the back of a dinner napkin has become one of the top ten logistics firms in Memphis. Their original fleet of 50 trucks has now tripled in number, and Power Transport vehicles have become familiar sights in a 650-mile radius of their Memphis headquarters. The company's professional drivers, now numbering more than 100, operate upwards of 30 routes round the clock delivering freight safely and on schedule.
Through Power Freight Services, a full-service logistics company, Power Transport is able to provide exceptional customer service and on-time deliveries across the U.S. and to Canada and Mexico.
Headquartering their business in Memphis was never a question. In addition to being a major transportation hub for mid-America, the River City is the home of FedEx, Power Transport's leading customer.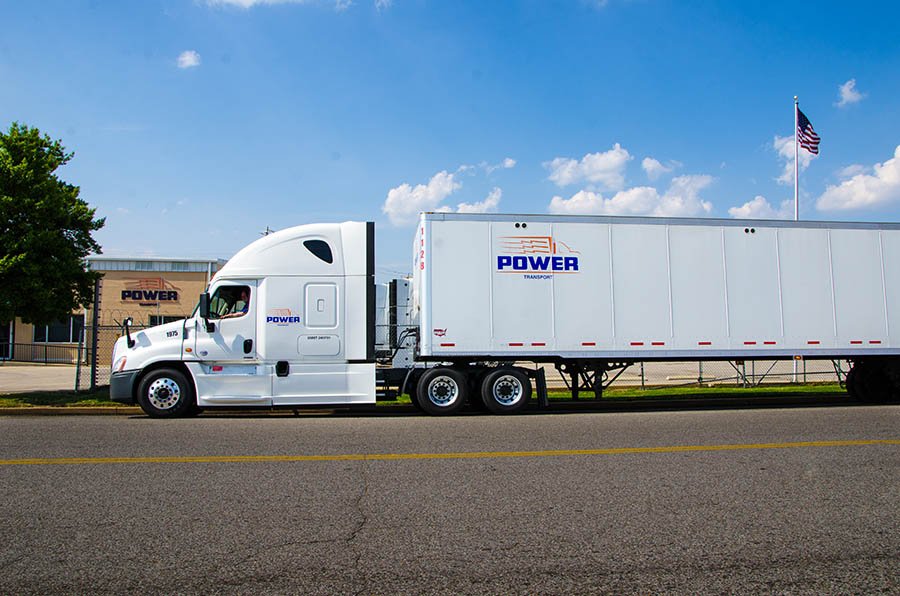 Maranise and Spurlock never wavered in their goal for Power Transport to become "first class" in every way. They felt that meant assembling the absolute best team of professionals and placing them in key management positions within the firm. The company's COO, Chuck Leeke and operations manager, Mark Laine, bring years of experience to what they do.
And they do it very well. The six FedEx Carrier Service Awards that Power Transport proudly displays are only given to carriers that deliver cargo to its intended destination 99.5 percent on time.
"In addition to providing jobs that support our employees and their families and the Memphis economy," Maranise adds, "we take great pride in working closely with numerous civic and charitable organizations, including St. Jude Children's Research Hospital, Ronald McDonald House, military veterans groups, and others. It's part of who we are."