A Global Leader in Personal Protective Equipment
Little more than a century ago, it was said that the "sun never set on the British Empire." The same could be said today about the sun always shining on a part of the world where the top quality products of a Memphis-based company are making the workplace safer.
Founded in Memphis in 1998, Radians® has become a leader in the Personal Protective Equipment (PPE) business. The company introduced an innovative combination of hearing and eye protection that, along with continuous new product development, strategic acquisitions, world-class customer service, and investments in automation and real estate, have seen Radians® emerge as a top-tier global leader in the industrial, construction, and retail markets through its authorized distributors.
Radians® products are available on six continents and in 48 countries, with primary service areas in the United States, Canada, Europe, Latin America, Asia Pacific, Australia, and New Zealand.
In addition to its Memphis headquarters, the company operates additional facilities in Thomasville, North Carolina; Reno, Nevada; Bellingham, Washington; Gonzales, Louisiana; British Columbia; and the United Kingdom.
Memphis native Mike Tutor, the company's CEO, feels that his hometown is the ideal location for the company's headquarters. "Our position in mid-America's distribution hub facilitates our Just-in-Time shipments to meet the logistical demands of the fast-paced safety markets," Tutor explained. "Our Memphis location allows Radians® to offer flexible supply chain policies, such as same-day shipping of in-stock items when ordered by five p.m."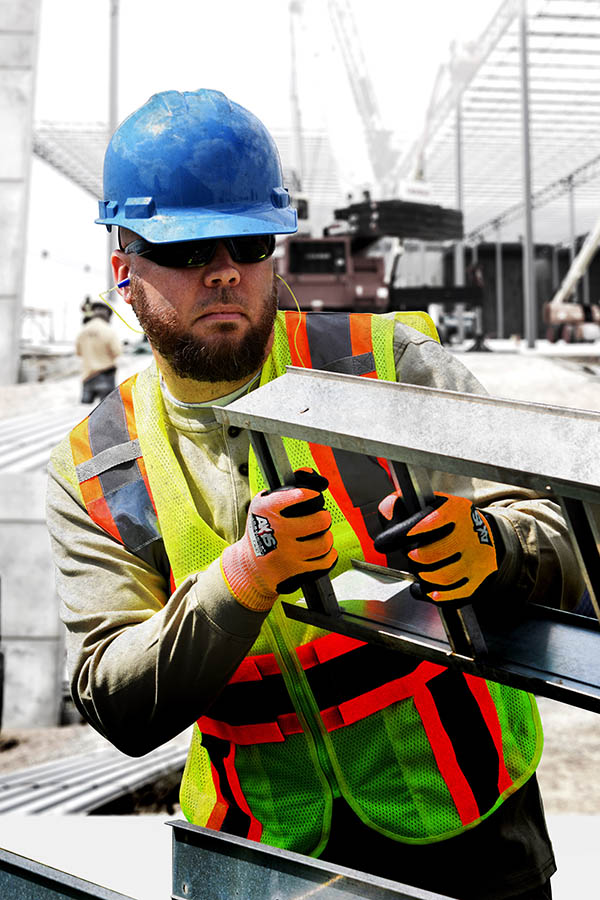 A Solutions-Oriented Safety Company
Radians® is proud of its reputation as a company that focuses on people, product, and productive processes and policies. From the single Radians AVTM hearing (Audio) and eyewear (Visual) protection product offered at its inception, the company now features more than 110 styles of eyewear, electronic and passive hearing protection, hand protection, high visibility apparel, rainwear, FR Workwear, cooling/warming products, heated jackets, eyewash stations, and accessories. Several products are made in the USA at their Memphis headquarters and Thomasville facility.
The markets that Radians® serves are as varied as the company's products:
Industrial workplace safety
Sporting goods
Hardware and DIY
Law enforcement and public safety
Lawn and Garden
To maintain and grow their leadership status, Radians® tests all their products against the current regulatory standards for the regions where the products will be marketed. All glasses, high-visibility materials, fire retardant materials, and EU products are tested by third party independent laboratories. To satisfy style demands of end users, the company provides premium PPE products through licensing partners, including DSM Dyneema, DEWALT® and Black+Decker™.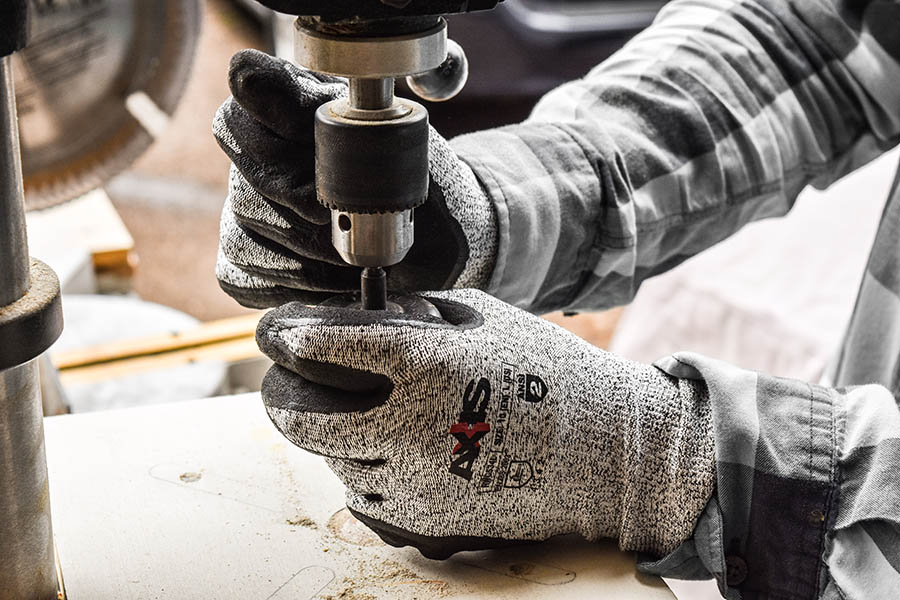 Radians® and Memphis –A Positive Impact On Each Other
"Radians® continues to have a positive and constructive impact on Memphis," said company President, Bill England. "We offer good careers and livelihoods to over 100 Memphis residents. We support local charities with both cash and product donations, and we help local businesses grow by purchasing their goods and services. We also boost Memphis tourism when entertaining out-of-town guests and clients at historic Beale Street and the FedEx Forum. We are proud to bolster and support the Memphis community with jobs, charity donations, and economic growth.
"Moreover, Memphis has had a positive and constructive impact on Radians," continued England. "Radians has drawn heavily on the world class resources available in the Memphis business community. Over the years we have benefitted from the services of talented attorneys, accountants, bankers, realtors, property and casualty consultants, benefits consultants and other highly qualified professionals who have so wisely advised us in all phases of the development of the company. We are proud to share credit for our success with the community at large and with our hard-working, creative employees."