Building the Future Since 1964
September 16, 2015 was a historic day for Jay Brassfield, Bic Parma, and Brandon Fleming as they accepted one of the most prestigious awards presented by the Nashville Business Journal at Nashville's Omni International Hotel. The three principals of Shaub Construction were being honored at a luncheon that celebrated the "25 Fastest Growing Private Companies" in Music City. From a list of 100 of the largest Nashville-area private companies by revenue, Shaub Construction was selected as the leader of a very impressive pack with an astounding 223.2 percent revenue growth over the past four years.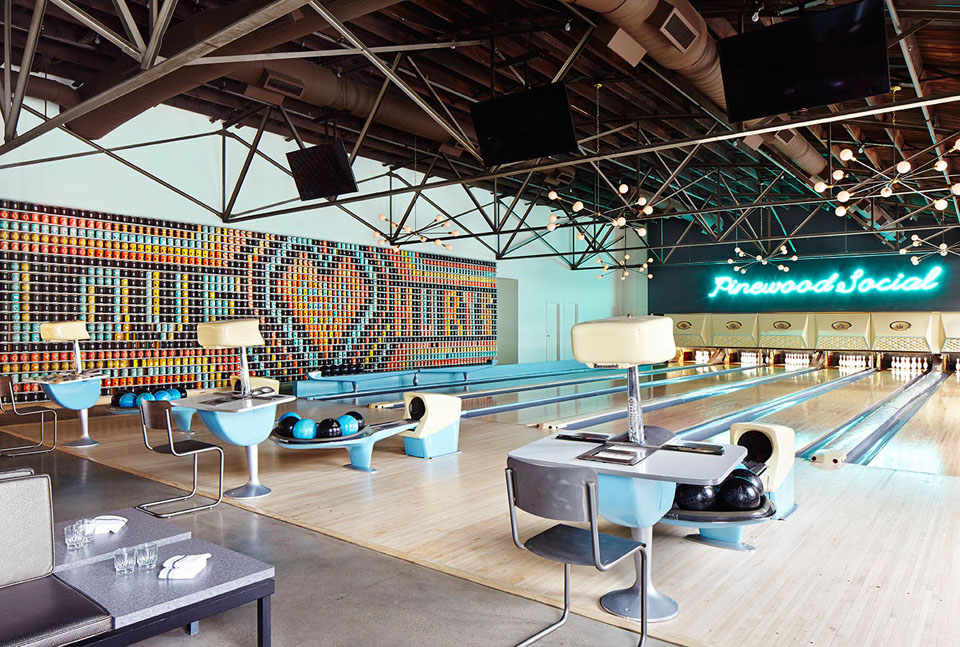 "We are honored and attribute this distinction to the great partnerships we have created with our clients," stated Jay Brassfield. "We strongly feel that dedication to our customers throughout the entire construction process, from inception to completion, is crucial. Most of our projects are negotiated contracts with repeat customers."
There is perhaps no greater testament to quality service than a repeat customer. Brassfield, Parma, and Fleming feel that Shaub's satisfied customers who return to them time and time again for a variety of services, and the partnerships they have forged, remain the heart of their business.
"Building long-term working relationships with clients is a priority at Shaub Construction," Brassfield adds. "We attribute this client-focused approach to successful customer satisfaction, and in turn, our superior rate of repeat clients."
Growing With Nashville
Clarence Shaub founded Shaub Construction in Nashville in 1964. He later passed it on to his son, Bob, until 2004 when Brassfield, Parma, and Fleming purchased the company. Their plan was to build on what Shaub had created and grow the business with a vision to expanding their presence in the Tennessee market. Their focus was to assemble a group of customers with whom they could grow. In addition, they would provide the absolute best customer service along with quality workmanship at competitive pricing. The ultimate goal was to make each customer, regardless of the size of their project, feel that Shaub was the right choice to help make their dream a reality.
They have done that and more. In addition to the impact the company has made in Tennessee, Shaub Construction has now put its name on a wide variety of building and management projects in Alabama, Florida, Georgia, Kentucky, South Carolina, Ohio, and North Carolina. As a mid-size general contractor, Shaub Construction has been a major contributor to the growth of Middle Tennessee. From multi-story office buildings, retail, and restaurants, to dental offices, entertainment venues, petroleum, and tenant/office renovations, Shaub has covered a variety of commercial projects.
Along the way they have expanded to a team of 46 full-time employees who have helped Shaub Construction exceed $50 million in revenue for the year 2016.
Where Customer Service Comes Full Circle
From the time and attention to detail that each Project Manager dedicates to the project at hand, down to the Superintendents carefully checking each frame and finish, Shaub works as a team. Together, they create a memorable and enjoyable experience for each customer. No matter what stage of the client's project Shaub professionals are in, each Superintendent and Project Manager has the knowledge, experience and expertise to complete each job on budget and on time.
They begin that process by utilizing Shaub's considerable expertise, beginning with the front-end stages of their clients' projects. They carefully review all applicable codes, ordinances, and regulations. Assistance is provided in the development of business plans, on-site surveys and evaluations, and budget development. The actual construction phase of each project is monitored with progress meetings and project communications through completion. Shaub's team regularly collaborates with area architects and engineers to ensure clients receive the best results for their money.
Shaub's Project Managers and Superintendents work diligently alongside each client during the entire course of the project. Without their dedication and expertise, the company's success would not have been possible. These are the people who understand that they are building much more than structures. They are building value, positive relationships, and great success for each client.
"We are very proud of the impact that Shaub Construction Company has had in the Nashville community," Brassfield notes. "Being a local company that has been in business for over 50 years is something to be proud of. It's fun to drive down almost any major road in Nashville and recognize the entertainment venues, dental offices, bars, convenience stores and shopping centers we brought to life over the years. We are proud to put a Shaub sign at each of our projects and hear from so many people who request information about what is coming to that area.
"We are also very proud of our commitment to corporate citizenship. We contribute to the Children's Miracle Network, Children's Hospital at Vanderbilt, and the Pat Summitt Alzheimer's Foundation, all working to improve the quality of life in our area.
"The entire staff at Shaub Construction wants to thank all of the customers, architects and engineers who have trusted us to work on their projects. We look forward to continuing these relationships in the future along with building new ones."