Compassionate, Personalized Care for All
Since first opening its doors in Austin in 1902, Ascension Seton has grown from an infirmary to a network of 11 hospitals and more than 100 clinical locations across Central Texas. Ascension Seton is part of Ascension, one of the nation's leading non-profit health systems, serving patients through a network of hospitals, providers, and related health facilities providing acute care services, long-term care, community health services, psychiatric, rehabilitation, and residential care.
While the healthcare services offered by Ascension Seton have expanded dramatically from that first 40-bed hospital opened in 1902, Ascension's mission has remained the same as when the Daughters of Charity of St. Vincent de Paul founded the nucleus of the organization in 17th Century France – expressing God's love through services to the sick, the poor, and the destitute. The original sponsoring organizations of the healthcare ministries which came together as Ascension established a foundation that continues shaping its work today. Ascension is committed to caring for those who are most in need in our communities.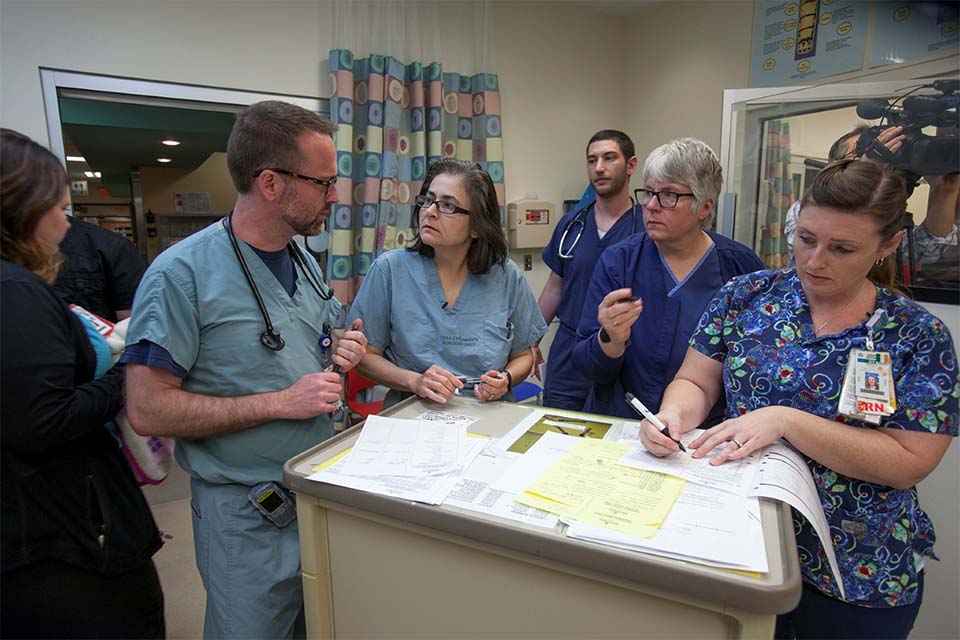 A Legacy of Service
Those early visionaries of three centuries ago became the first non-cloistered community of religious women working in the streets and homes doing God's work. The Daughters came to America largely through the efforts of Elizabeth Ann Seton, a widow who established a religious community in Maryland and adopted the philosophy of St. Vincent de Paul.
Today, the Daughters of Charity are an international community of over 18,000 Catholic women ministering all over the world. The Daughters of Charity still serve the "poorest of the poor." Their ministry touches those in need through education, healthcare, social, and pastoral services. Prayer and community life are essential elements for their vocation of service.
In Texas, Ascension operates Ascension Providence and Ascension Seton, which includes Dell Children's Medical Center, the region's only comprehensive children's hospital and pediatric Level I trauma center, and Dell Seton Medical Center at The University of Texas, the region's only Level I trauma center for adults. Ascension Seton partners with Dell Medical School at The University of Texas at Austin and shares a common vision of transforming healthcare through a focus on quality and value.
Ascension remains a faith-based healthcare organization committed to delivering compassionate, personalized care to all, with special attention to persons living in poverty and those most vulnerable.
Compassionate and Personalized care
Ascension Seton offers convenient locations throughout the Austin area, offering easy access to primary, emergency, and specialty care when and where it is needed. Specialty services include:
Highest level of trauma care—Level 1 at Dell Children's and Dell Seton
Highest level of NICU care
Online Care – 24/7 access to doctors
Online scheduling for physician appointments, express care, and emergency care
Dell Children's Emergency Care available at other Ascension Seton hospital locations – Ascension Seton Northwest, Ascension Seton Williamson, Ascension Seton Hays, and Ascension Seton Southwest
Only comprehensive pediatric hospital in the region and the greatest number of pediatric specialists
A partnership with Dell Medical School at The University of Texas at Austin
Complex brain and spine care
Only heart transplant program in Central Texas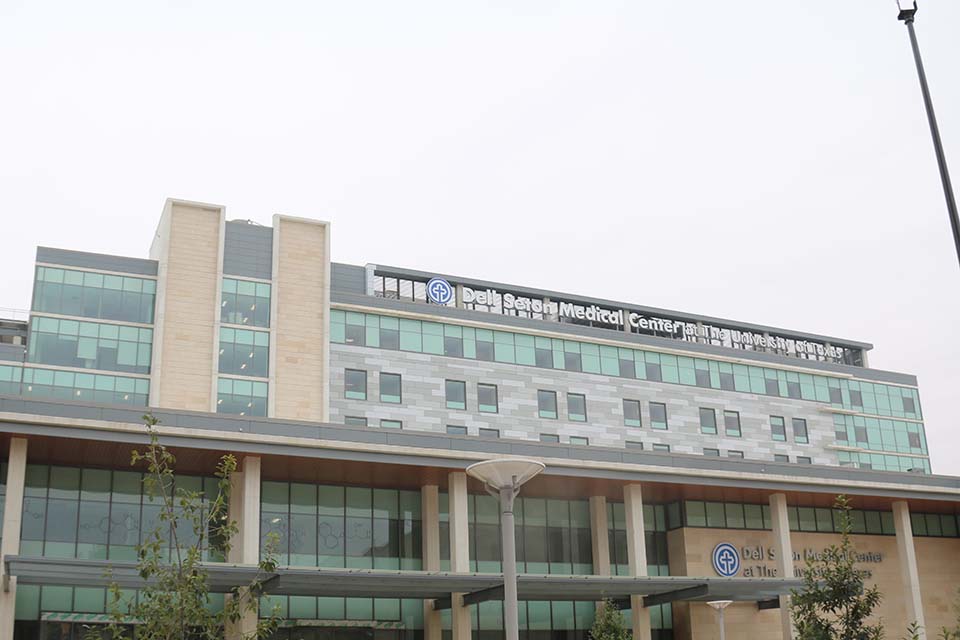 A Fabric of the Local Community
Ascension believes in relationships and partnerships. Together with over 13,000 associates, Ascension leadership looks forward to continuing our legacy of providing transformational healthcare services in the region.
Part of that vision has been Ascension Seton's support for the creation of the Dell Medical School, the first Tier 1 U.S. research university in nearly half a century. Ascension Seton's unique partnership with the university and the medical school to shape its signature curriculum and research efforts, which include a focus on creating a more efficient and effective healthcare system and training future physician leaders. Working together, Ascension Seton and the medical school are establishing and expanding key clinical programs right here in Austin so individuals and families can stay close to home for care.
Another critical component of this partnership was the addition of a $260 million, 211-bed teaching hospital in downtown Austin in 2017. Dell Seton Medical Center at The University of Texas is the centerpiece of a new health district in the heart of the city and anchors a new healthcare innovation zone in downtown Austin. This area is expected to attract research facilities, entrepreneurs, and other innovators in the life sciences.
In addition, Dell Seton Medical Center, Ascension Seton Medical Center Austin, Dell Children's Medical Center, and Ascension Shoal Creek make up the network of teaching hospitals for the medical school. To find compassionate, personalized care near you, please visit healthcare.ascension.org