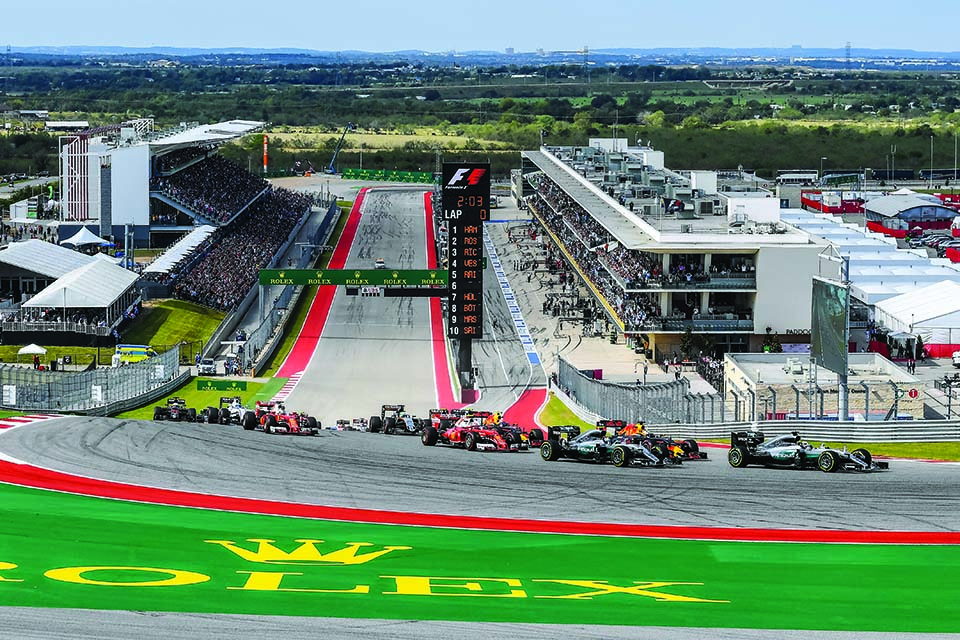 A Playground for Today with Memories Forever
Circuit of The Americas (COTA) is a 1,500-acre world-class sports and entertainment complex located in Southeast Austin. The facility is truly a multi-purpose venue for racing, music, sports, big events, and fun.

COTA contains:
The nation's only "grade 1" circuit and host to the Formula 1 United States Grand Prix, MotoGP, the IndyCar Classic, the FIM Road Racing World Championship, Historic Car races, and The National University Solar Car Challenge.
Austin360 Amphitheater, the largest outdoor stage in Texas, with a capacity of 14,000 people. Designed by award-winning architect, Juan Miro, the Austin360 Amphitheater is spectacularly designed for acoustic excellence. The theater was named USA TODAY's "10 Best Concert Venues Across the USA" and Pollstar's "2013 Best New Venue"
Superstage Concert Lawn with a capacity of 83,000 people
25-story Landmark Observation Tower – recipient of the prestigious American Institute of Architecture 2013 Award, along with many other awards.
44,000-square foot event center, including the COTA café.
270,000-square foot Pit/Paddock Building with 34 garage bays and two upper levels of hospitality suites, accommodating 5,000 people
One-mile high-speed, public karting track
6,000-seat USL Championship soccer and multi-purpose stadium
12-story starting grid view zip line ride
Premium ReV Line RV park with 78 spaces and year-round operations
On-site parking for 25,000 vehicles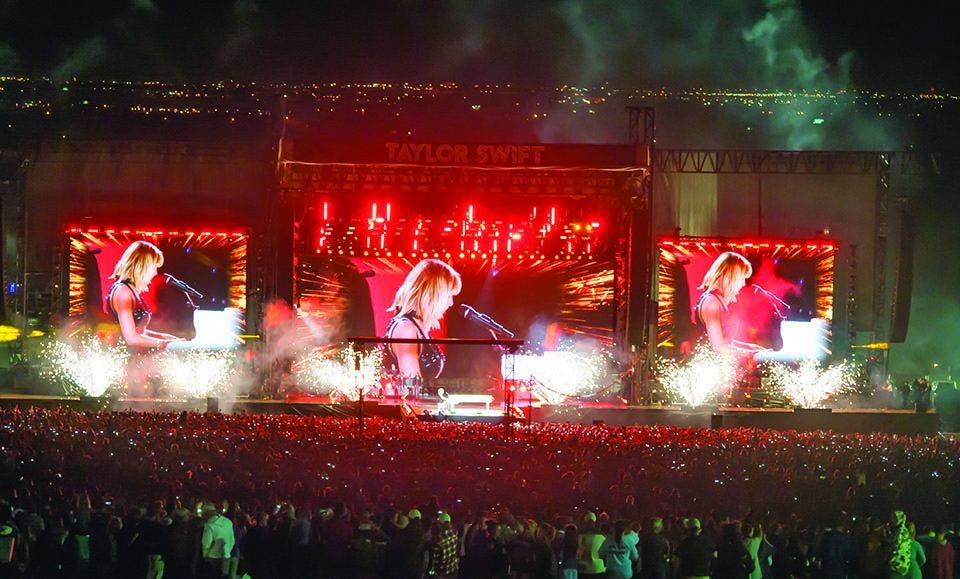 Inspiration and Dedication
What evolved into F-1's "Best Race of the Year" in 2018 and Motorsport World Expo's "Motorsport Facility of the Year" was originally planned to be a housing development. After numerous delays, the project eventually ran into the housing market bust and sat idle. The primary investor, Bobby Epstein, told friends at the time that he often envisioned an amusement area inspired by Arlington, Texas. Epstein believed Central Texas would be a perfect place to create a similar sports and entertainment destination zone. In 2009, Epstein was introduced to fellow Texan Tavo Hellmund, a racing enthusiast who was looking for someone to embrace his vision to bring Formula One to Austin. After more than a year of planning, the two men approached Texas billionaire Red McCombs to join them in their pursuit. McCombs, a successful automotive businessman, former owner of the Minnesota Vikings, two NBA teams, and founder of Clear Channel Communications, agreed to be the "lead" investor and gave the project instant power.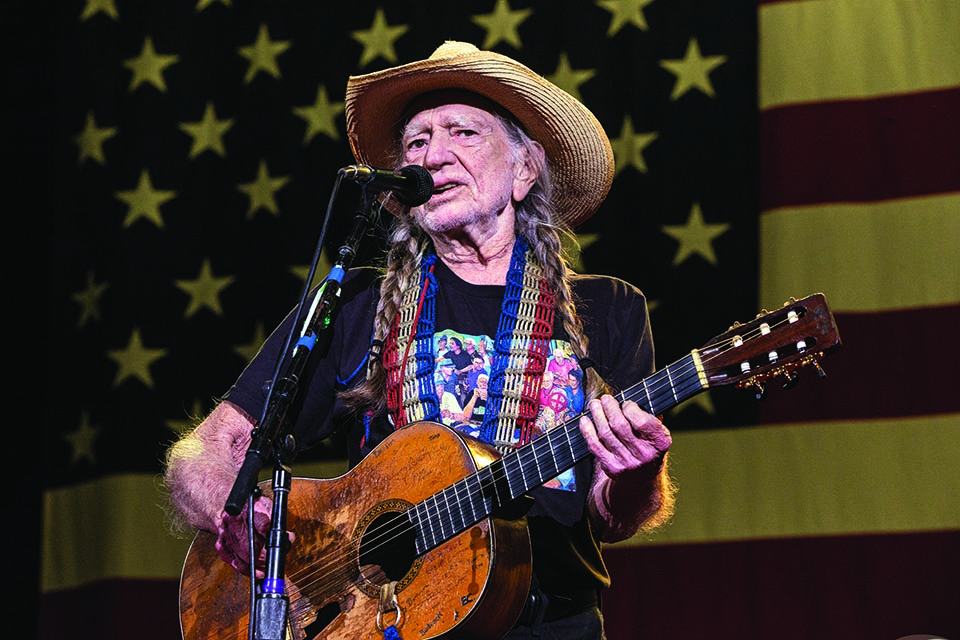 In an effort to complete construction in a short window and fighting numerous weather delays, 1,200 hard-working, talented craftsmen and laborers kept a twenty-hour daily work site moving. The Circuit opened with the Formula One United States Grand Prix on November 18, 2012.
It did not take long for the accolades to begin pouring in. Just a year after hosting its first race, the Sports Business Journal awarded COTA the 2012 USGP "Event of the Year." After its opening in 2013, the Austin360 Amphitheater received Pollstar's "Global Best New Venue" award.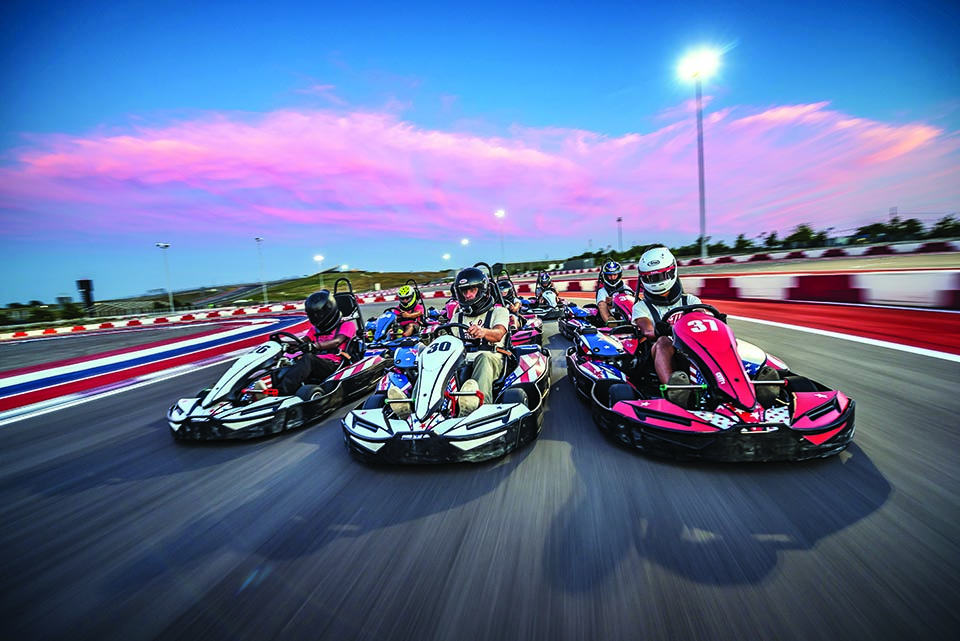 An Economic Powerhouse
COTA attracts visitors from across the country and around the world. The financial gains for Texas and the local area have been staggering, with COTA generating in excess of five billion dollars of economic impact. With 150 full-time employees and a part-time, event-based workforce, along with being the largest taxpayer in the southeastern portion of the county, COTA's local impact is making a real difference. The facility puts a special emphasis on hiring local students and neighborhood residents, fills hotel rooms and restaurants region-wide, and attracts tourists for local businesses. COTA events generate in excess of $10 million of direct and indirect tips/gratuities, and the beneficiaries of those dollars are often people for whom the income is meaningfully necessary.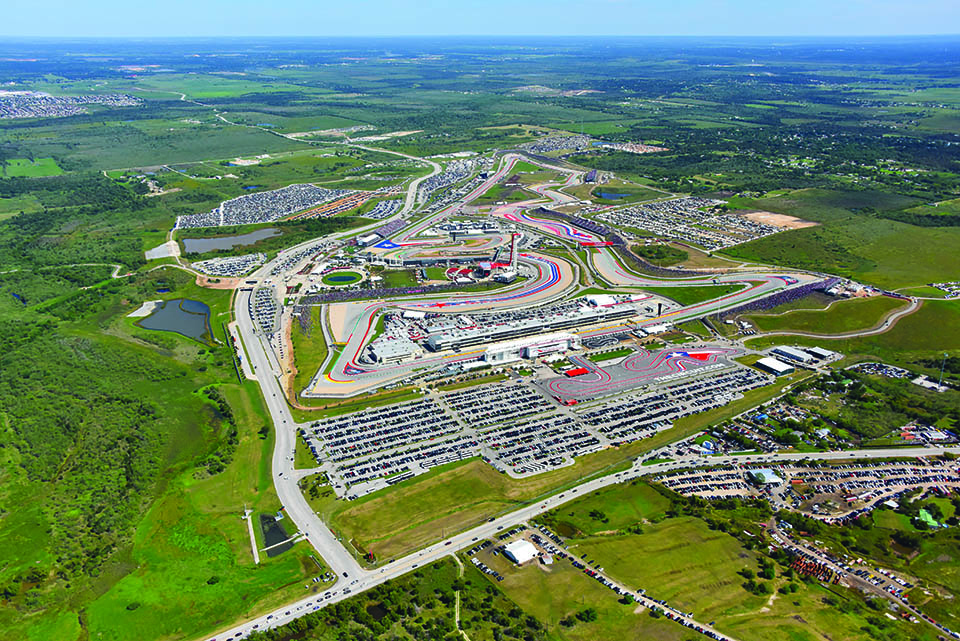 A Community Partner
With a focus on veterans and military families, "at risk" youth, and medical research focused on diseases affecting the elderly, COTA helps local non-profits raise money for worthy causes through the donation of race and concert tickets, on-track experiences, venue space, and official memorabilia. Finally, to demonstrate a strong commitment to community giving, full-time employees receive three full paid days per year to do volunteer work.
Circuit of The Americas is proud to be part of the Greater Austin community, and the COTA team is committed to giving back to its neighbors and the wonderful people, places, and organizations that make Central Texas a great place to live, work, and play.