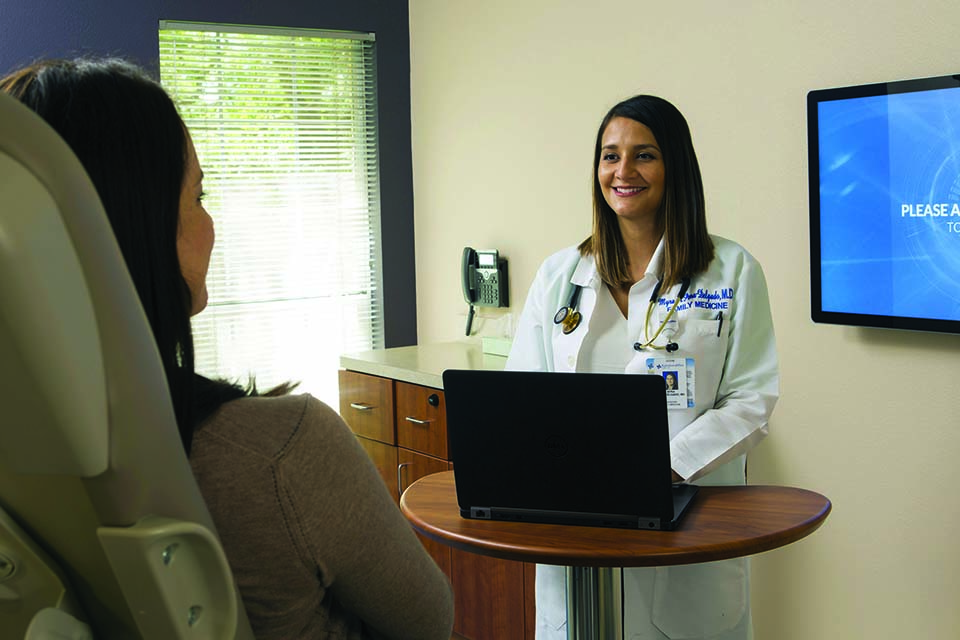 A Century Strong & Still Growing
Baylor Scott & White Health (BSWH) ranks as the largest not-for-profit healthcare system in Texas and one of the largest in the United States. The organization's birth was in 2013 with the combination of North Texas-based Baylor Health Care System and Temple-based Scott & White Healthcare. Its roots, however, date back to 1897.
It was then that each healthcare system began its century of providing hope, healing, and medical breakthroughs to millions of Texans, including those living in the Austin area. For more than 11 years, residents in the northern part of the Austin metropolitan area have become part of the system's growing history. Shortly after combining, BSWH began focusing on bringing its legacy of healing and mission of promoting the overall wellbeing of individuals, families, and communities in the Austin area by establishing the company's Baylor Scott & White – Austin/Round Rock Region.
The organization has maintained an intense focus on expansion into and around Austin that has become essential to BSWH's strategy and long-term success:
Austin is among the fastest growing markets in the nation.
BSWH is focused on increasing Texans' access to quality, affordable healthcare.
Austin is a major hub for technology and innovation, allowing Baylor Scott & White to pilot innovative care models that can be advanced throughout the integrated delivery network.
Currently, the BSWH Austin/Round Rock Region consists of eight hospitals and more than 70 locations throughout the Greater Austin area. The primary service areas include the five-county region of Travis, Williamson, Hays, Caldwell, and Bastrop. Additionally, patients from Texas Hill Country counties are served by BSWH facilities in the Greater Austin area, as well as the organization's medical centers and clinics in and around Marble Falls and Llano.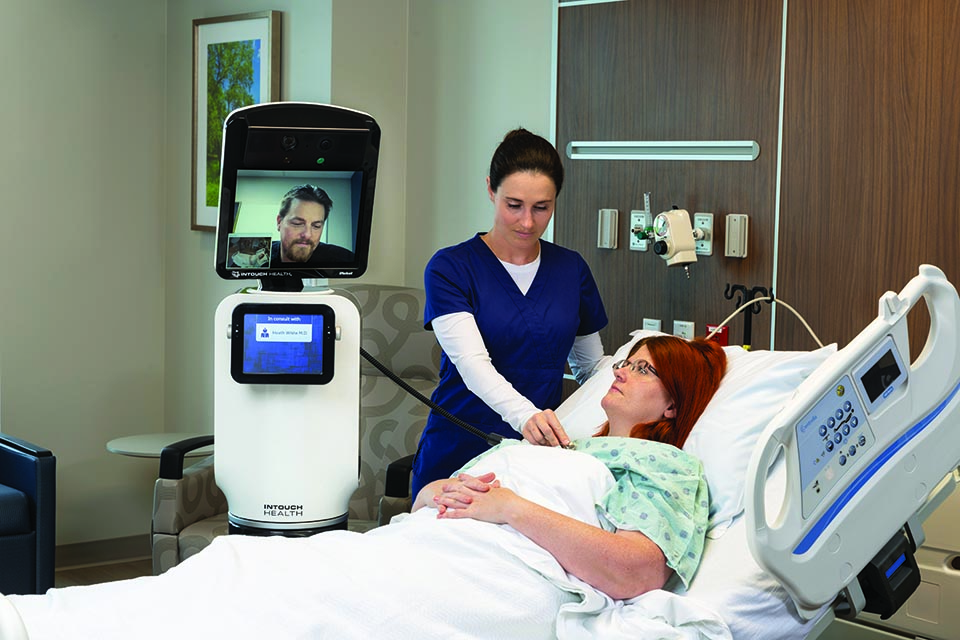 An Integrated Approach to Care Close to Home
Giving communities and patients access to the innovative care and services BSWH offers is essential to furthering its not-for-profit mission and bettering the overall health of Texans. This novel, seamless approach is different from many of its peers in the Austin area and beyond in that it features a highly skilled team that provides integrated care not only within a single clinic or hospital, but between all BSWH facilities in Central Texas, as they are all connected through a single electronic health record. In addition, BSWH focuses not only on medical treatment, but also on overall care and wellness through programs offering healthy cooking classes, leading regular walks on local park trails, and other initiatives.
Convenient access to healthcare is key. BSWH facilities are strategically located to make access to care in the congested Austin area easier, with many locations offering same-day appointments along with weekend and after-hours care.
The large number of medical specialties and subspecialties that BSWH offers has made it a major participant in research and clinical trials, with the ability to connect patients in need of some of the latest therapies being studied for a wide range of conditions.
"We are focused on providing integrated healthcare to patients closer to where they live and work, using advanced technologies and featuring a team focused on creating an exceptional care experience," says Jay Fox, BSWH Austin/Round Rock Region president.
Improving the Healthcare Landscape
Central to BSWH Austin/Round Rock Region's efforts to make healthcare better is innovation applied in numerous ways. The BSWH downtown Austin clinic is referred to as the organization's "innovation hub" featuring fresh technologies – such as iPads for patient check-in and touch screens in patient rooms – which allow for interactive patient visits.
In addition, the use of robots enables critical care specialists to remotely evaluate patients at BSWH intensive care units in smaller communities. The BSWH smartphone app has become the highest rated patient care application in the Apple store. The app allows patients to enjoy a new level of convenience for scheduling appointments, refilling prescriptions, reviewing results, messaging care providers, and initiating eVisits or video visits without a trip to the doctor's office.
These and other cutting-edge innovations have led to numerous nationally recognized awards and certifications, including a listing of Baylor Scott & White Medical Center – Round Rock as among the nation's Top 100 Hospitals by a national healthcare rating agency.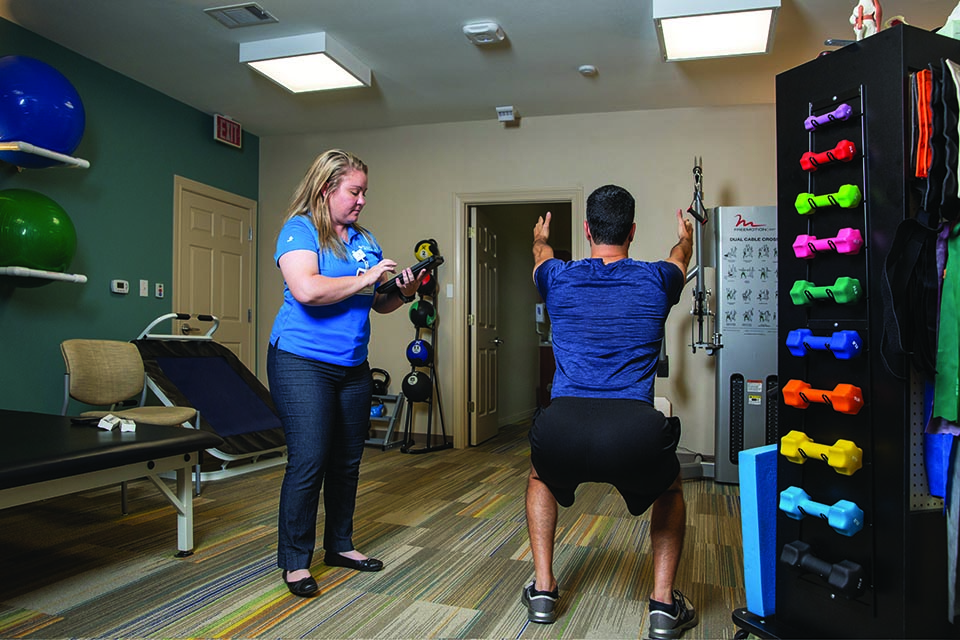 In addition to bettering the overall health of patients in the region, BSWH has had an economic impact across the greater Austin area. The system has become an important employer with more than 400 physicians and advanced practice professionals supported by a team of more than 2,600 clinical and support staff. "We're also helping shape the economy of the area by not only employing thousands of people, but by helping keep the Austin workforce healthy," Fox added.
The BSWH Austin/Round Rock Region also is extremely active in supporting community health, wellness, and other impactful community improvement in initiatives. In 2018 alone, the Austin/Round Rock Region hosted, facilitated, or otherwise provided key support for 31 programs and 379 events benefitting the community that were held at local BSWH facilities, area schools, businesses, community centers, and other locations.
Meanwhile, BSWH employees of the region provided more than 3,700 hours of community benefit-related service in 2018.