Heart and Soul of Austin
Great downtowns don't just happen. They are built by people and organizations that care deeply about making the downtown area welcoming, vibrant, and vitally important to the culture of the city at large.
The Downtown Austin Alliance was incorporated in May 1992 to do exactly that. The following year, the Austin City Council created a Public Improvement District (PID) to provide constant and permanent funding to implement downtown initiatives. Roughly bounded by Martin Luther King Blvd. to the north, Riverside Dr. to the south, IH-35 Access Rd. to the east and San Antonio St. to the west, the PID is a means for the downtown property owners to provide adequate and constant funds for supplemental direct services, projects, signature events and activations, and planning for the future of downtown Austin.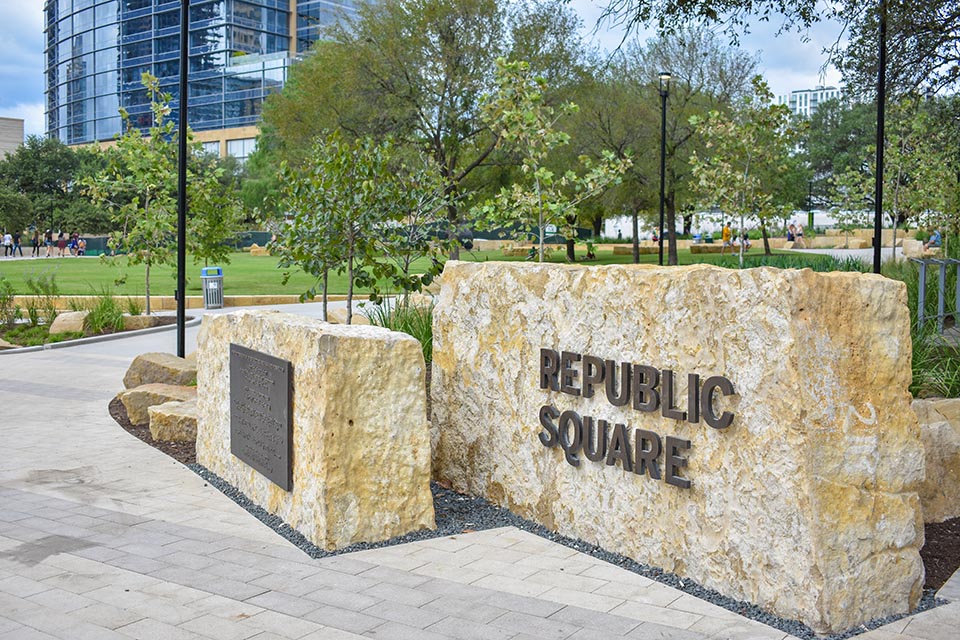 A Vision For Austin
The 25 dedicated employees of the Downtown Alliance are passionate about helping make Austin the absolute best version of itself. They work closely with other city and community entities to guide and shape the city's growth in a way that is responsible to current and future Austinites. The team's deliberate planning, urban design expertise, and enthusiastic collaboration address both present needs and their hope for the future.
The Downtown Alliance enjoys the unique opportunity to work closely with the City of Austin, downtown property owners, and the community to create, preserve and enhance the value and vitality of downtown Austin.
Signature Projects
The Downtown Austin Alliance devotes its vision and voice to an array of programs, projects, and issues that promote, protect, and advocate for downtown Austin. Among the Downtown Alliance's most visible success stories is the revitalization of Republic Square. Through a unique public-private partnership, the Downtown Austin Alliance, Austin Parks Foundation, and the City of Austin Parks and Recreation Department renovated Republic Square and elevated its status once again as an important gathering place in the heart of downtown Austin. Since 2017, the Downtown Alliance has operated and programmed the park, averaging over 100 days of free programs and events for the public.
In addition, the Downtown Alliance is proud to be one of the founding entities of the Innovation District—a place where innovators, incubators, and businesses co-locate and discover new ways to build inclusive economic growth.
The Downtown Alliance team also developed the first-ever comprehensive inventory of downtown parking spaces which led to the formulation of 19 short- and long-term improvement strategies. They continue working to implement these strategies through partnerships and programs such as the Affordable Parking Program.
"Our work helps make Austin the most dynamic city in the country," states Dewitt Peart, the Downtown Alliance President and CEO. "Downtown is not only the economic engine of the region, but is also the heart and soul of the city. The Downtown Alliance's projects, programs, and planning are guided by a commitment to making sure that downtown Austin is—and remains—an incredible place to live, work, and play."